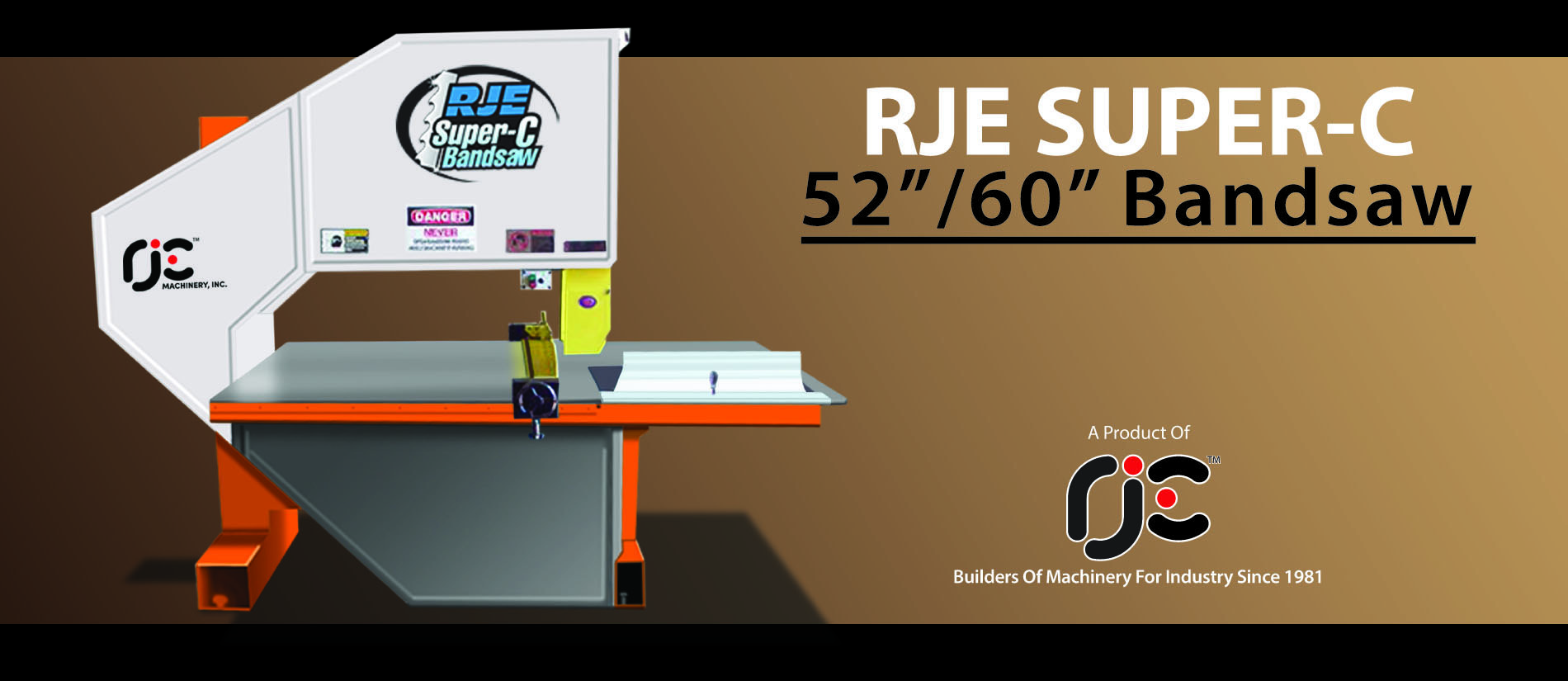 SPECIFICATIONS
38″ Table Height
88″ Overall Height
4′ x 7′ Feed Table
12″ Vertical Cutting Capacity
48″ x 108″ Footprint
5 HP Drive Motor
240/480 Volt 3-Phase
3/4″ – 1-1/2″ Blade Capacity
20′-4″ Blade Length
52″ From Blade to Fence
48″ From Blade to Fence
5,000 Lineal Feet Per Minute Blade Speed
Full One Year Warranty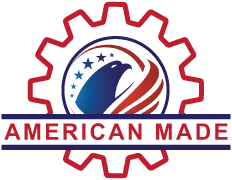 The RJE Super-C Bandsaw features heavy-duty, unitized welded steel construction and is fabricated from all steel. It comes fully guarded and prewired for fast and easy installation.
The extra-large feed table accomodates even the largest jobs easily. Carter blade guides are standard. The guards are electrically interloced for safety, and trigger electronic braking to bring the machine to a smooth, controlled stop.
The fence is mounted on a rack and pinion system for easy positioning, and features dual locks for added holding power. The standard push guide makes cutting pads simple and easy, and it is easily removable.