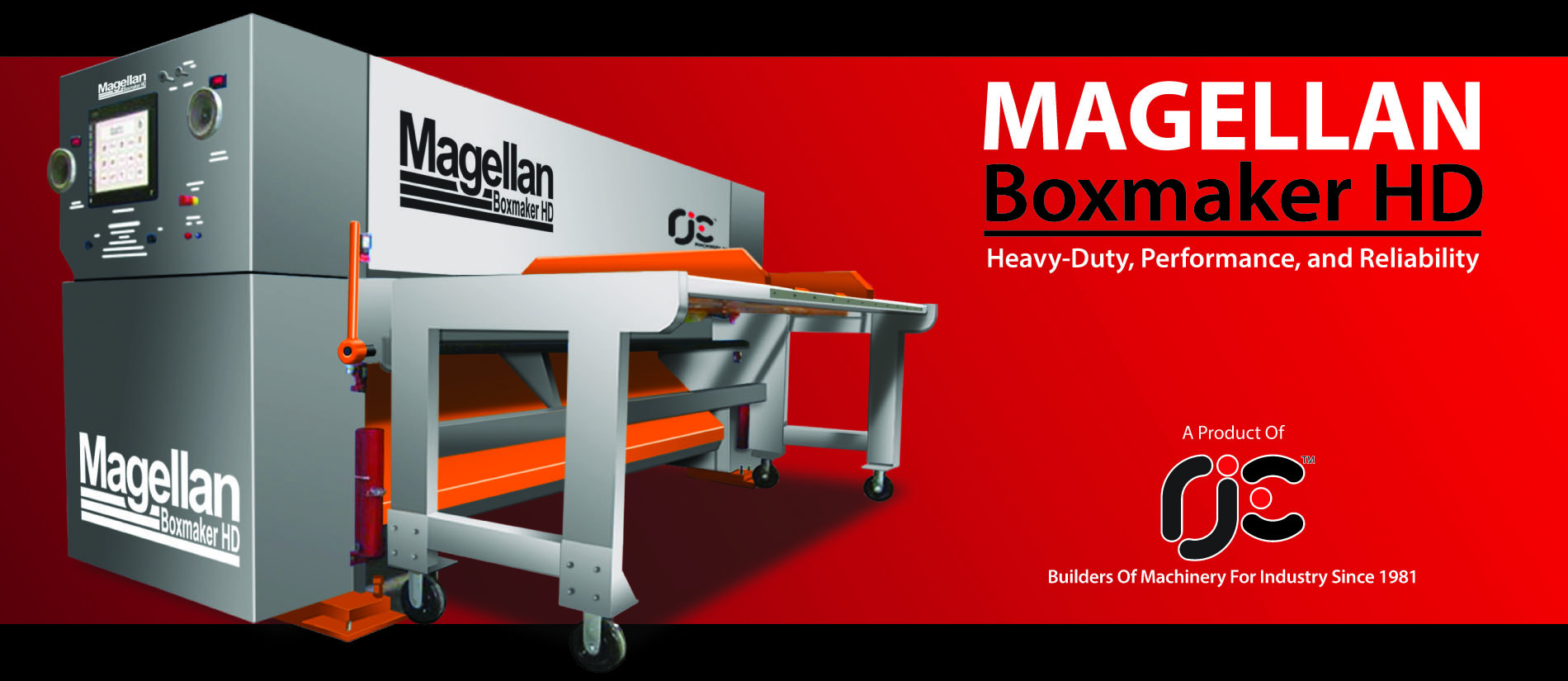 The Magellan HD Boxmaker is designed specifically for the manufacture of large format heavy-duty corrugated cartons. The Magellan HD Boxmaker completes short runs of very large cartons easily.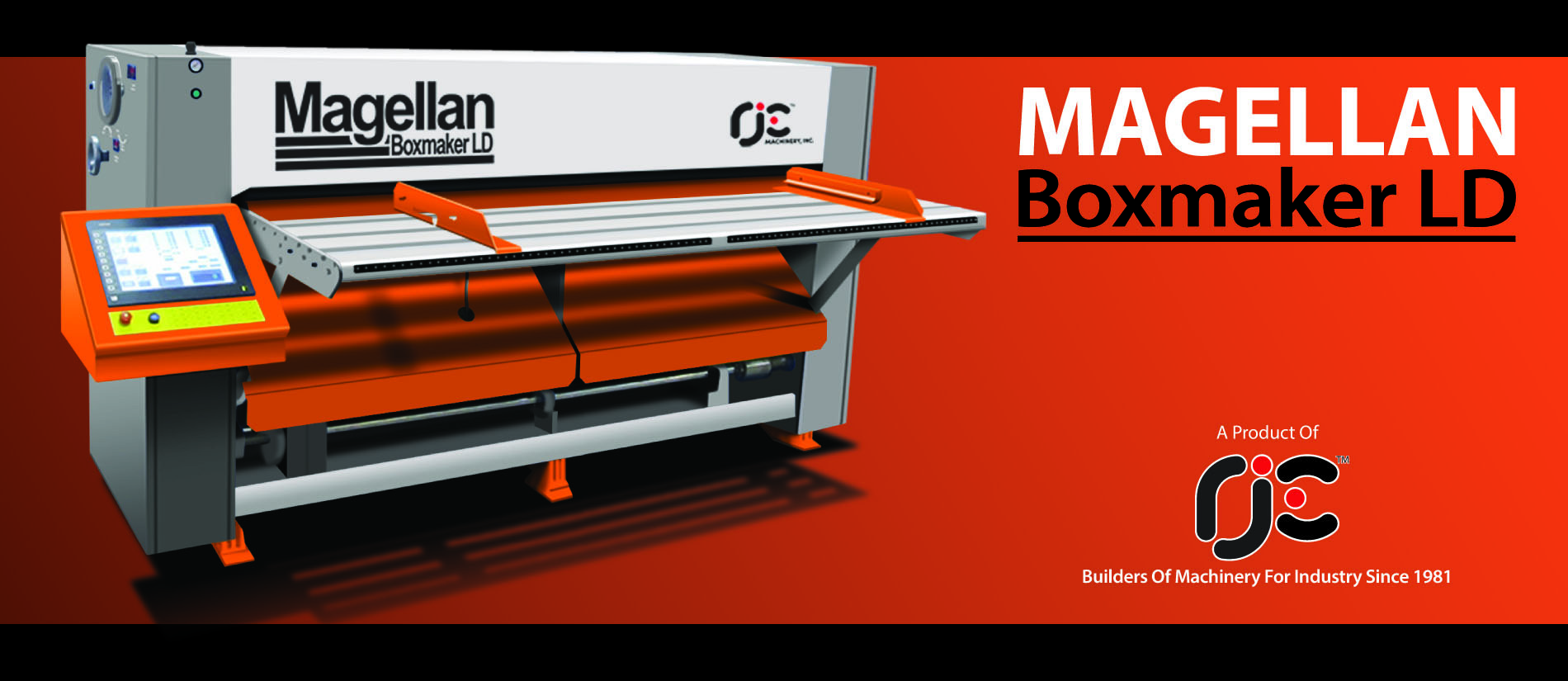 The Magellan LD Boxmaker is a new concept in short-run box-making design. It was conceived to address the short-run large format box industry, but to do so at not only an affordable price but at a higher production speed than most other boxmakers of comparable size.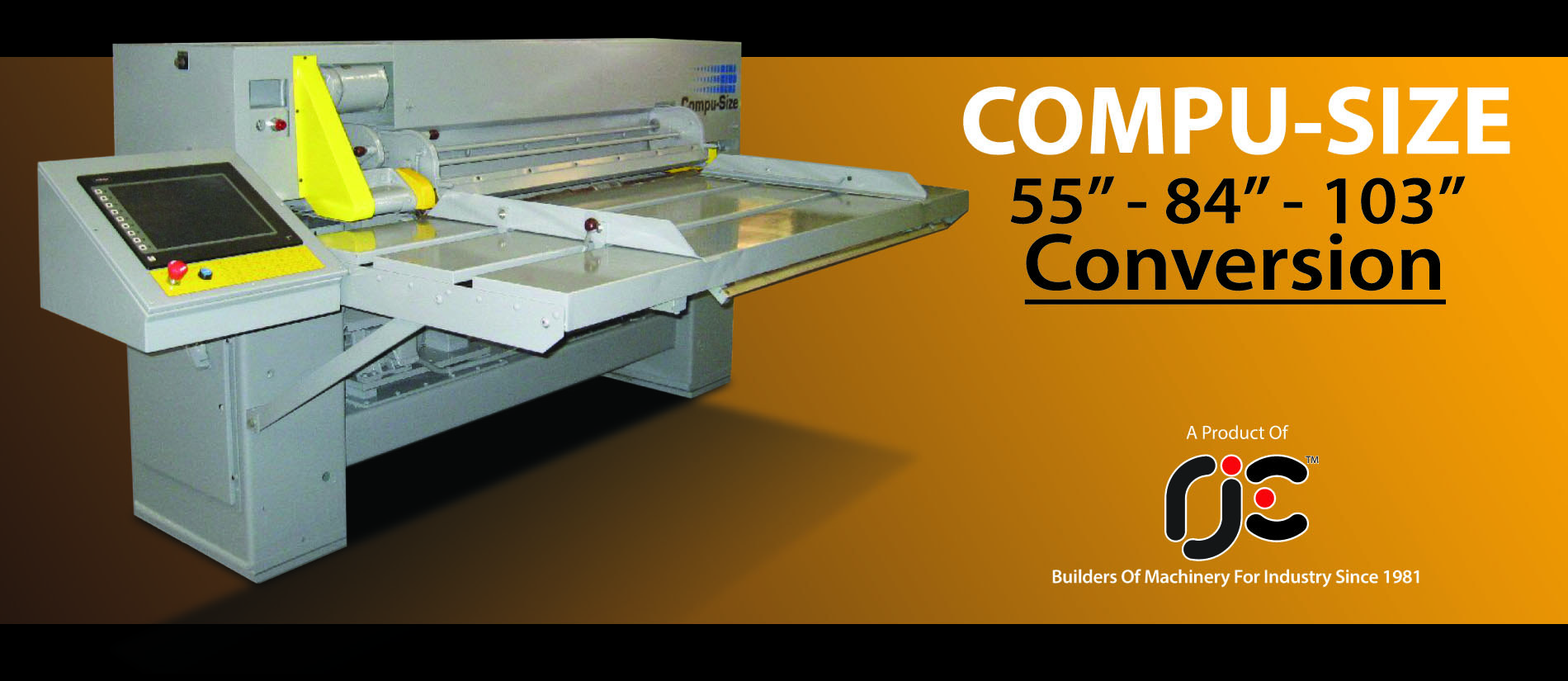 The Compu-Size Conversion replaces the control system on existing boxmakers with a computer control system.
RJE Machinery, Inc. is proud to introduce their entry level printer slotter, the Scorpion. The Scorpion is designed with one thing in mind: the affortdable manufacture of short to medium sized carton orders with real flexo printing.