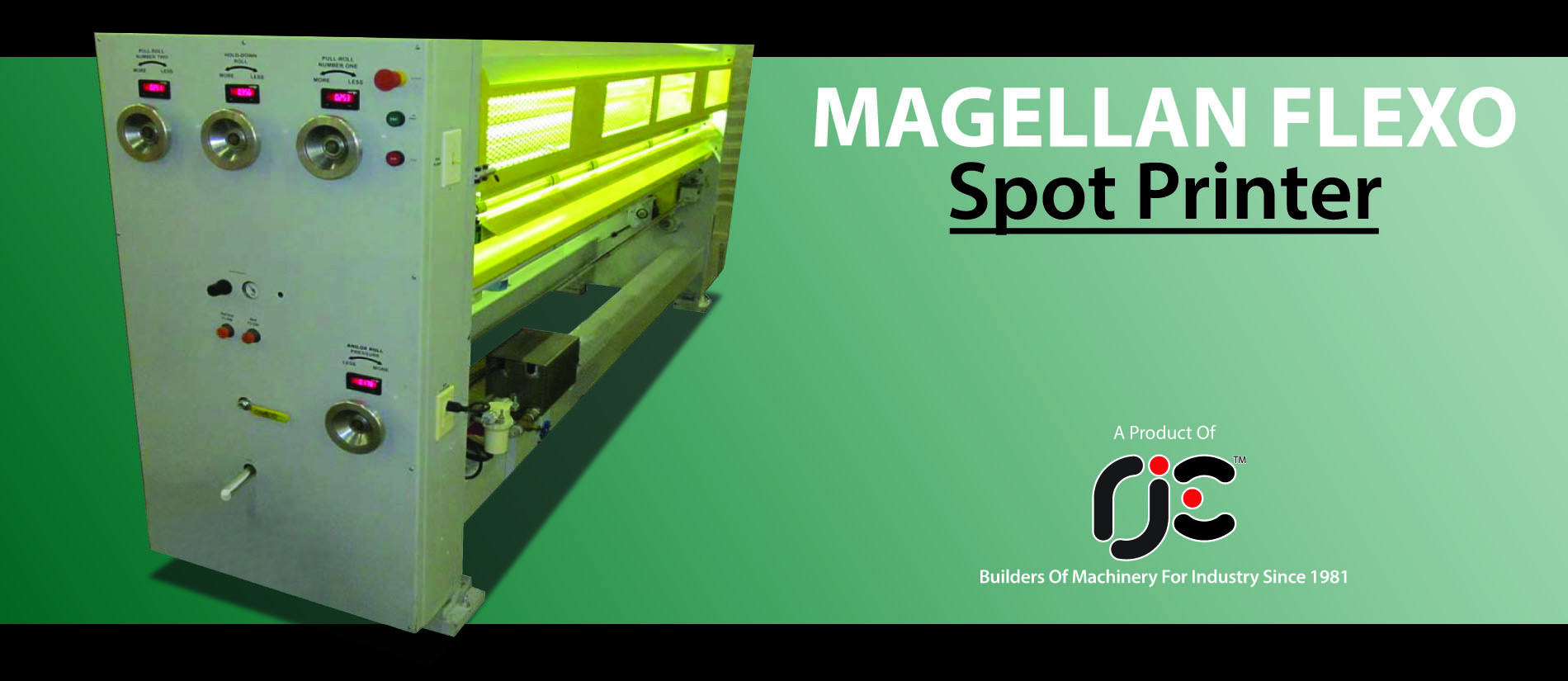 KEY FEATURES:
Single-End Pull Roll, Hold Down Roll and Anilox Pressure Adjustment
Print Areas:    88″x12″, 92″ x 12″   110″ x 12″
Repeat Distance: 27″
NEW! Digital Readouts for Feed Roll Pressure, Impression Pressure, and Anilox Pressure
Single-Handle Wash-Up for Color Change
Laser-Engraved Anilox Roll
Carbon Fiber Metering Blade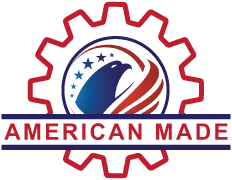 The Magellan Flexo Spot Printer is the latest member of the Magellan family of short-run corrugated box making equipment. Designed to address the gap between printing simple cert stamps and full logo printing, the Flexo Printer offers flexo print quality but at a much more affordable price.
Utilizing a standard clutch and brake system for drum actuation, the Flexo Spot Printer is as easy to service as it is to use. With the addition of a laser engraved anilox roll, an air bladder meter control system and composite metering blade, the Flexo Spot Printer produces superior print quality for the short-run corrugated box industry.
The Magellan Flexo Spot Printer prints the full width of the sheets processed on large format boxmakers. Available in 88", 92" and 110" width, the Flexo Spot Printer can print the largest boxes. Capable of printin single wall, double wall and triple wall corrugated, it is extremely versatile.
The Magellan Flexo Spot Printer can be added to almost any short run boxmaker, even those made by other manufacturers. It can also be used with center-set machines as well as the side-set Magellan series of machines, allowing full width printing to be added to machines that previously did not have full width printing available.