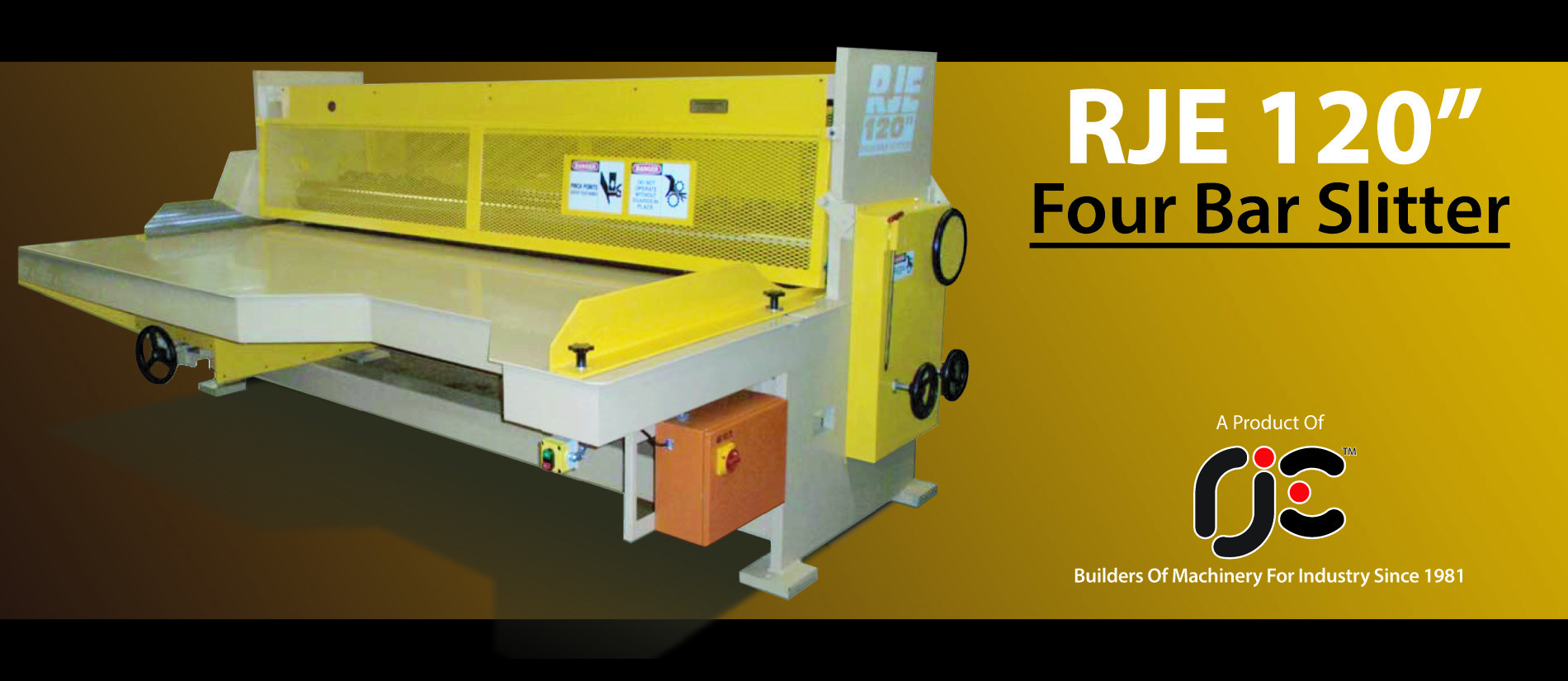 KEY FEATURES:
120″ Shaft Face
Chrome Shafts
Industry Standard 6″ Diameter Shafts
Illuminated Set-Up Area
Fully Guarded With Electrical Interlocks On All Guards
Whisper-Quiet Belt Drive
Retracting Tape Measures Over Both Top Shafts For Ease Of Set-Up
Heavy-Duty, Spherical Roller Bearings For
Long Life
Heavy-Duty, Welded Steel Construction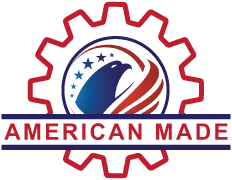 The RJE 120″ Four Bar Slitter is solid, American made equipment, designed for ease of operation and engineered for performance.
Furnished with six sets of 8.75″ O.D. x 6.00″ I.D. scores and four sets of trim heads for three-out operation, our equipment incorporates readily available components.
Accessible Design
The extra deep 48″ feed table gives a good working area because of the T-Slot design as well as the elimination of awkward side braces.  Fast and easy set-ups are made in the well lighted and conveniently guarded shaft area which features tape measures located above both top shafts allowing easy set-up of knives and scores.  Shafts are easily exposed and rotated by the remote hand wheel with no restrictive bars or braces to get in the way.
Precise Performance
Reliable, quality performance is the result of experienced engineering.  Precision ground, chrome shafts produce uniformity and are mounted in self-aligning, heavy duty spherical roller bearings.  A constant parallel is maintained in the adjustment since each shaft end moves exactly the same amount.  Shafts are adjustable independently.
Performance with minimum down time is a necessity.  All bearings and wear surfaces are equipped with easily accessible grease fittings.  The lubricated bearings and timing belt drive result in less service and maintenance.  Perfect synchronization results in no heat build-up, lower bearing loads, long life and less down time.