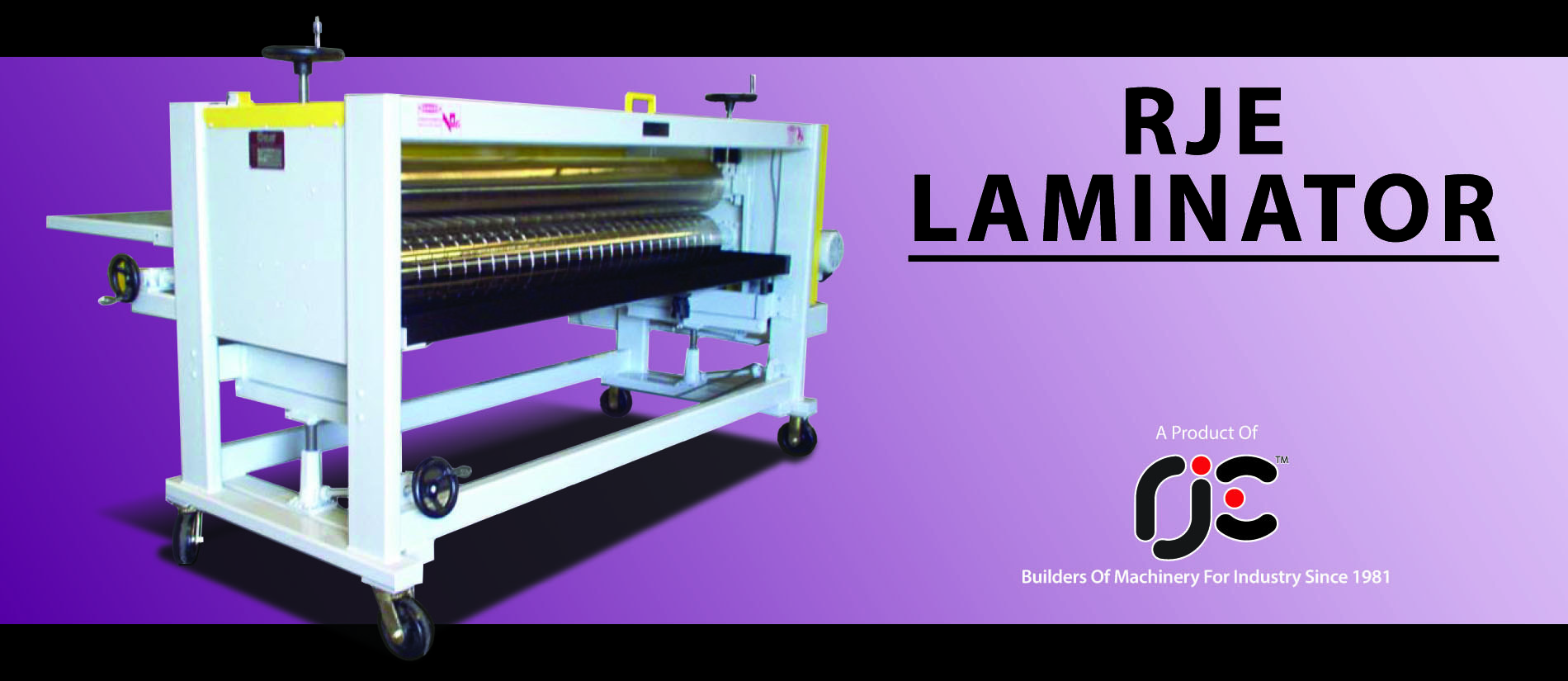 KEY FEATURES:
Oversized (8″) Application Roller
Oversized (8″) Interchangeable Hold Down Roller
Variable Speed Drive
36″ Feed Table
Mounted on Casters
Extra-Large Glue Pan
Easy Raise / Lower Jack for Glue Pan
Drain the Glue Pan into a Five Gallon Bucket
Chrome Plated Application Roller
Chrome Plated Hold Down Roller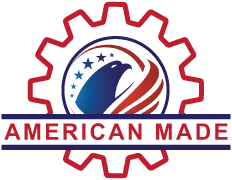 The RJE Laminator is specifically designed for heavy-duty sheet-to-sheet laminating of the heaviest materials. Rugged, all-steel construction yeilds long-life and dependability. Standard features include: over-size (8″) glue applicator roller and hold down roller, extra large, removeable glue pan, easy-to-use single-end jack handle to raise and lower the glue pan, extra high clearance for the glue pan to allow the pan to be drained directly into a five-gallon bucket, and a large 36″ infeed table.
The applicator roller is groove for both bead and film application of glue, and as an added feature, the hold-down roller is interchangeable with the applicator roller to allow firm-only application, or Michelman coating to be performed on the same machine!
The quiet, smooth running gearbelt drive is virtually mainentance free, and is isolated from the glue line to minimize cross-contamintion and build-up. The smooth-running AC motor is vairiable spped, and the motor is remote mounted on the side of the machine for easy access and to keep it clear of glue buildup and damage. 
The hold down roler independently adjustable on each end, as is the rubber-covered metering roller, allowing for precise control of both the amount of glue and pressure on the paper. Standard capacity for the machine is 1″ thick material, and can easily be manufactured to take up to 6″ thick material.
A safety interlocked infeed guard is standard, as are the free-moving swivel casters to position the machine wherever it is needed. Available in virtually any width, the RJE Laminator is a profitable addition to any plant, no matter the size. 
RJE 60″ Sheet-to-Sheet Laminator