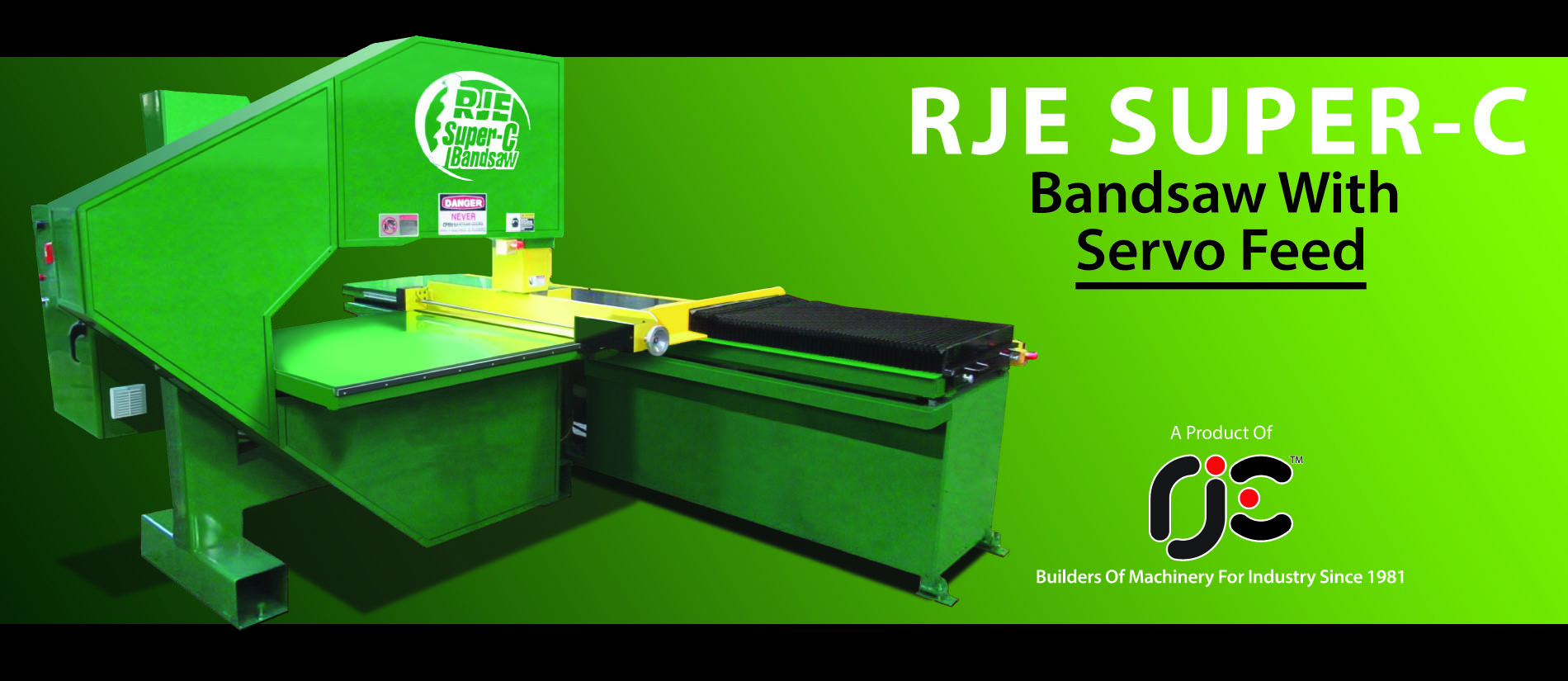 KEY FEATURES
Rack and Pinion
Feed Table Fence
with Dual Locks
Linear Bearing Slides on Feed Table
Quick-Release Bellow on Feed Table
Three Emergency Buttons
Illuminated Cutting Area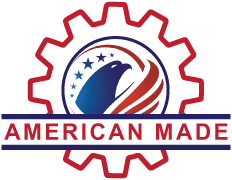 The RJE Super-C Bandsaw features heavy-duty, unitized welded steel construction and is fabricated from all steel. It comes fully guarded and prewired for fast and easy installation.
The extra-large feed table accomodates event the largest jobs easily. Carter blade guides are standard. The guards are electrically interlocked for safety, and trigger electronic braking to bring the machine to a smooth, controlled stop.
The fence is mounted on a rack and pinion system for easy positioning and features dual locks for added holding power. The standard push guide makes cutting pads simple and easy, and it is easily removeable.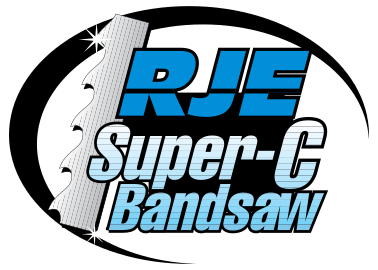 SPECIFICATIONS:
48″ From Fence
to Blade
12″ Vertical Cut Capacity
Minimum Cut: 2″
Maximum Cut: 48″
Minimum Feeder Stroke: 2″
Maximum Feeder Stroke: 60″
Variable Speed Stroke
Automatic Table Offset on Return Stroke
Electronic Blade Braking
Simple, easy-to-use controls.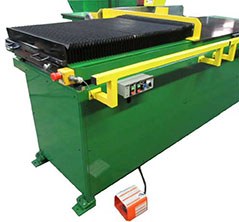 Linear bearing mounted material return plate and spring return pusher.